A gathering of REALTORS® from Northern Colorado & beyond focused on delivering high quality Networking & Educational Opportunities!
Wednesday, February 20th, 2019
8:30am – 5:30pm
Doors open and check-in begins at 8:00am
20+
Different education sessions
Gain Insight
Gain Confidence
Gain Business
75
NOCO Real Estate Professional Exhibitions
Industry Leaders
Business Professionals
Local Talent
100's
of Peers and Colleagues
See old REALTOR® friends
Make new friends
Gain Prospects
1
After Hours Networking Event
Drink Drinks
Eat Eats
Mingle and meet
Hosted at The Ranch Events Complex
5280 Arena Cir, Loveland, CO 80538, USA
Meet our speakers
Northern Colorado's best and brightest meeting to discuss emerging trends and topics
Lunch Keynote Speaker
Starting his company with a handshake and $84 to his name, Ryan and his wife, Chelsea, have grown AveryToday, Inc. into the international keynoting business it is today.
Working with Fortune 500 companies, organizations, and associations on every continent in the world, Ryan uses his experience as a Marketing Director, World Champion and Entrepreneur to show leaders and their teams how to reach their goals with lightning speed, communicate their message with absolute clarity and turn their ideas into measurable, momentum-building action!
Known for being one of the Millennial generation's most profound voices on strategic communication and achievement, Ryan's keynotes present you and your team with the actionable strategies you can use to Go From A Leader to THE Leader® in your industry.
Ryan is a leader's GPS to success and uses his proprietary 4D Success Model™ to take you to the next level in sales, leadership, and strategic communication. He shows you the turn-by-turn guidance every step of the way from helping people decide what they want, design the plan to get there, develop the skills needed to make it happen and deliver the results that make customers satisfied yet wanting more!
His keynotes are jammed-packed with takeaways that you can start using immediately to improve yourself, your team, and your business! From the moment Ryan steps on the stage to the moment he leaves, people will be saying, "I learned more in Ryan's one-hour keynote, than I have learned all year!"
Ryan and his wife live in Denver, CO with their daughter Atlas and are on a mission to show people how to increase their success by being more strategic with their communication! When you are eager to make your team more efficient, effective, and energized? Call Ryan. When you need to shift communication in your organization to help foster creativity, strategy, and collaboration? Call Ryan. When you can't wait to turn your next event, into THE event of the year? Call to book Ryan as your next keynote speaker.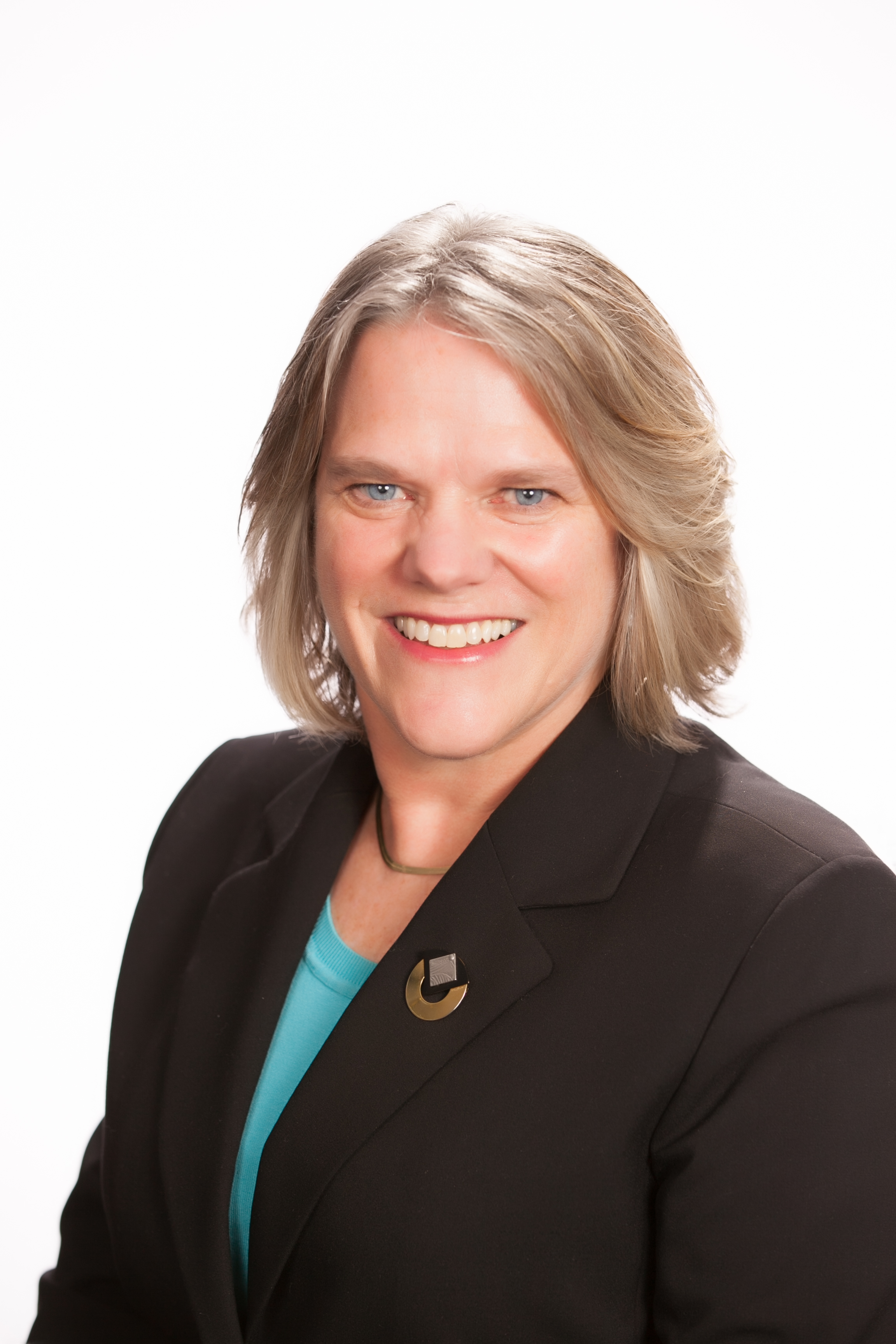 Morning Keynote Speaker
Patricia Silverstein has provided research and support for economic development efforts in Colorado and across the country since 1989. Her expertise in economic research and economic development includes industry cluster studies and strategic economic development planning. She has extensive experience in preparing economic impact and fiscal impact analysis for community development purposes. In addition, she serves as the consulting chief economist for the Metro Denver Economic Development Corp. and the Denver Metro Chamber of Commerce. In these roles, she compiles, interprets, and forecasts economic and demographic data for the Denver metropolitan area and performs in-depth research on issues and proposed developments impacting the region. Ms. Silverstein provides numerous presentations on state and local economic conditions to business and professional organizations throughout the year.Ms. Silverstein received a bachelor's degree in economics from Nebraska Wesleyan University in Lincoln, Nebraska and a master's degree in economics from the University of Colorado Boulder.Patty is active in a number of business and professional organizations, including member of the Governor's Revenue Estimating Advisory Committee, the Council for Community and Economic Research (C2ER), the Economic Development Council of Colorado, and the Denver Association of Business Economists.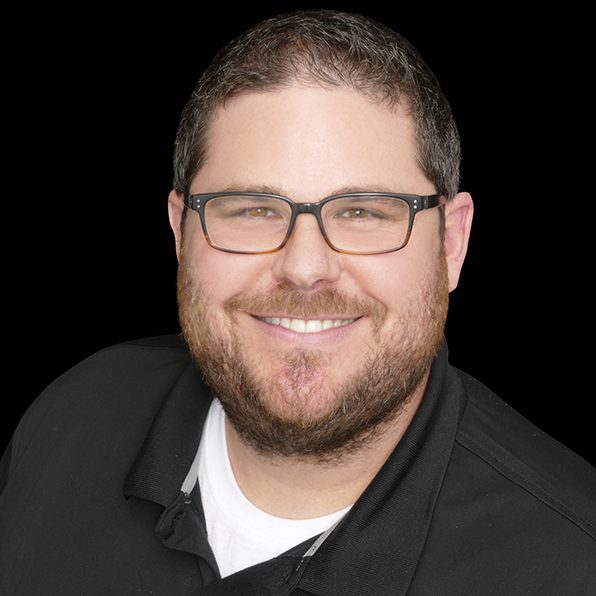 Aaron Lebovic is a 3rd generation Realtor. In his first full year as a broker associate, he closed 72 transactions and started building a team. Since 2015, he and his team have closed over 475 homes. His classes are a "MUST-SEE" for no-nonsense talk on how to really grow your business.
Anthony Meisner has been in real estate and title sales for over five years. His expertise in marketing, business development, statistics, and cryptocurrency, is backed with a bachelor's degree in economics. Anthony loves working with data and helping his clients use new tools and resources that will take their business to the next level. He helps real estate professionals interpret the numbers and articulate what it means to their clients. Anthony has been teaching and speaking to Realtors his entire career. His most recent prosperity being his class on Bitcoin and blockchain technology – a CE-approved class that has reached hundreds of agents across Colorado this year. Which lead to him speaking on the blockchain and cryptocurrency panel at Refresh.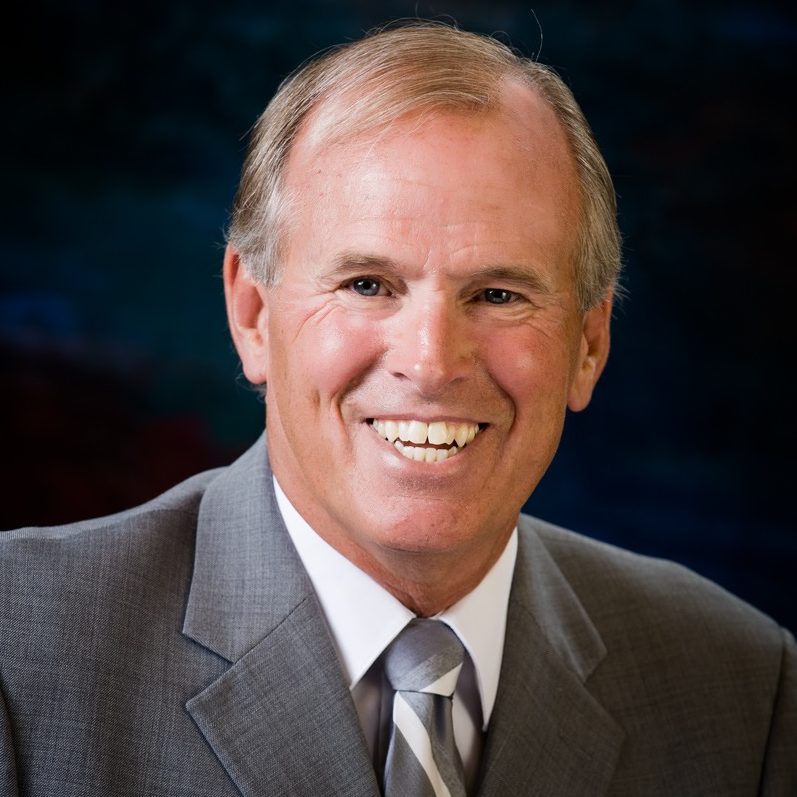 An experienced international presenter, instructor, and keynote specialist, Rich specializes in helping people master their sales skills in any situation. His flagship presentations, "Why Your Grandparents Should Direct Your Marketing," and "Creating Listing Abundance" integrate the key practices needed to engage and impress consumers of all kinds.
Presently, he is President of Rich Sands Seminars and works closely with international real estate franchise systems, independent brokerages and companies in all industries that want to bring out the best in their people. As a NAR/REBAC and Certified CRS instructor, he conducts dozens of courses each year for the National Association of REALTORS® and Council of Residential Specialists.
I am President of Windermere Real Estate in Colorado. I love helping Realtors figure stuff out.
26 year veteran of real estate. Local and national presentations on real estate related topics. Author of two books for real estate.
Melanie Bimson brings years of experience in real estate, customer service, and management to her current position at Land Title. Melanie's first hand experience as a Realtor helps her hone in on what is important to Realtors, and helps her give voice and information to common frustrations and selling stumbling blocks.
Evelyn is a Homesnap agent trainer based in California and is also a real estate agent serving in the Inland Empire and Los Angeles areas. Before her career in real estate she worked as an operations manager for LA Fitness for ten years. She has a thirteen-year-old son, lives in Upland, California, and in her free time she loves to cook international foods and hike different trails along the foothills in her area.
Bob Sutton is a 3rd Generation native of Fort Collins and has spent his whole life here. His favorite memories are with his hero Grandpa Mapes when they used to hike and fish all summer long in the Poudre Canyon. In his early 20's Bob was introduced to real estate while working for the local limestone mine. He started buying fixer uppers then eventually owned a few rental properties and his passion for real estate has grown from there. Bob now has 17 years of real estate experience and enjoys being involved with Fort Collins Board of Realtors where he just finished being Chair for the Organization in 2017. Bob and his daughter Alauna can always be found at the hockey games cheering for The Eagles, their favorite team.
Where do I begin with real estate? I guess we can go back to college. I started off wanting to only "Fix and Flip" properties. The crazy part about that, you have to have money $$$ and lots of it. Right out of college I had very little. During my internship with Sears Real Estate I found out that real estate is so much more than making money. It is about assisting other in their own story. I have been able to help people start chapters in their life and unfortunately close some of those chapters too. I have learned that the emotions in buying property include tears of joy, tears of sorrow and also the feeling of thinking about business only. My goal is to help others get into their first home, a bigger home a smaller home, buying a rental home and their final home.
Chris Hardy is a Broker/Owner of Elevations Real Estate in Fort Collins. Chris has been leading sales training and personal development courses in the industry for much of his 16 year career as a REALTOR Professional.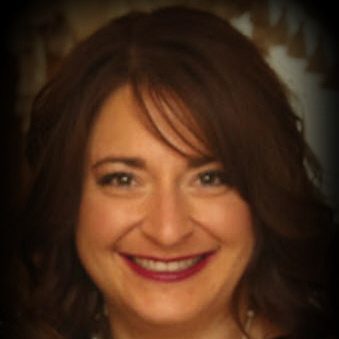 Julie Dahl joined IRES in 2003 and currently serves as the Director of Operations. Previously in sales, Julie understands the complex situations that brokers face when facts and emotions collide. She approaches problems with a sense of humor and a strong drive to find the best, most simple solution. In her time off, Julie can usually be found in the mountains skiing, paddleboarding, entertaining or finding stray dogs to bring home.
Scott is the General Counsel of the Colorado Association of REALTORS. He is both a licensed attorney and licensed REALTOR who has been involved in hundreds of real estate transactions as either a broker or attorney in his 19 year career.
Moved to Fort Collins in 1989 to attend CSU and after many years in the restaurant industry I made the switch and became a Realtor in 2007. I served as the 2018 Chair of Fort Collins Board of Realtors, and director with The Group Gives. I am currently in leadership at The Group Real Estate leading 35 partners in our Group Regional office.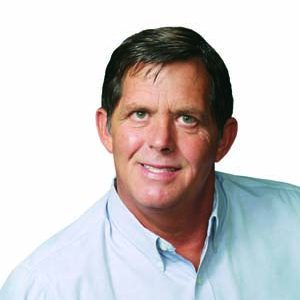 Terry began his Real Estate career in 1990 and was the Fort Collins Board of Realtors "Rookie of the Year" in 1991. He was the President of the association in 1997-1998.
In 1995 he received a Distinguished Service Award for his efforts with the Colorado Association of Realtors and in 1999 he was named Fort Collins Board of Realtors Realtor of the Year.
He became a member of the RE/MAX Hall of Fame in 2001 and received the Lifetime Achievement Award from RE/MAX LLC in 2014. He is currently the Managing Broker for RE/MAX Alliance in Downton fort Collins and Wellington.
He believes in maintaining a work-life balance. He enjoys spending time with his wife, Diana, and his two daughters, Lisa (and Husband Matt) and the two Grand Children Lauren and her new Brother Jefferey and Julie (and Husband Brad) and their new Daughter Grace.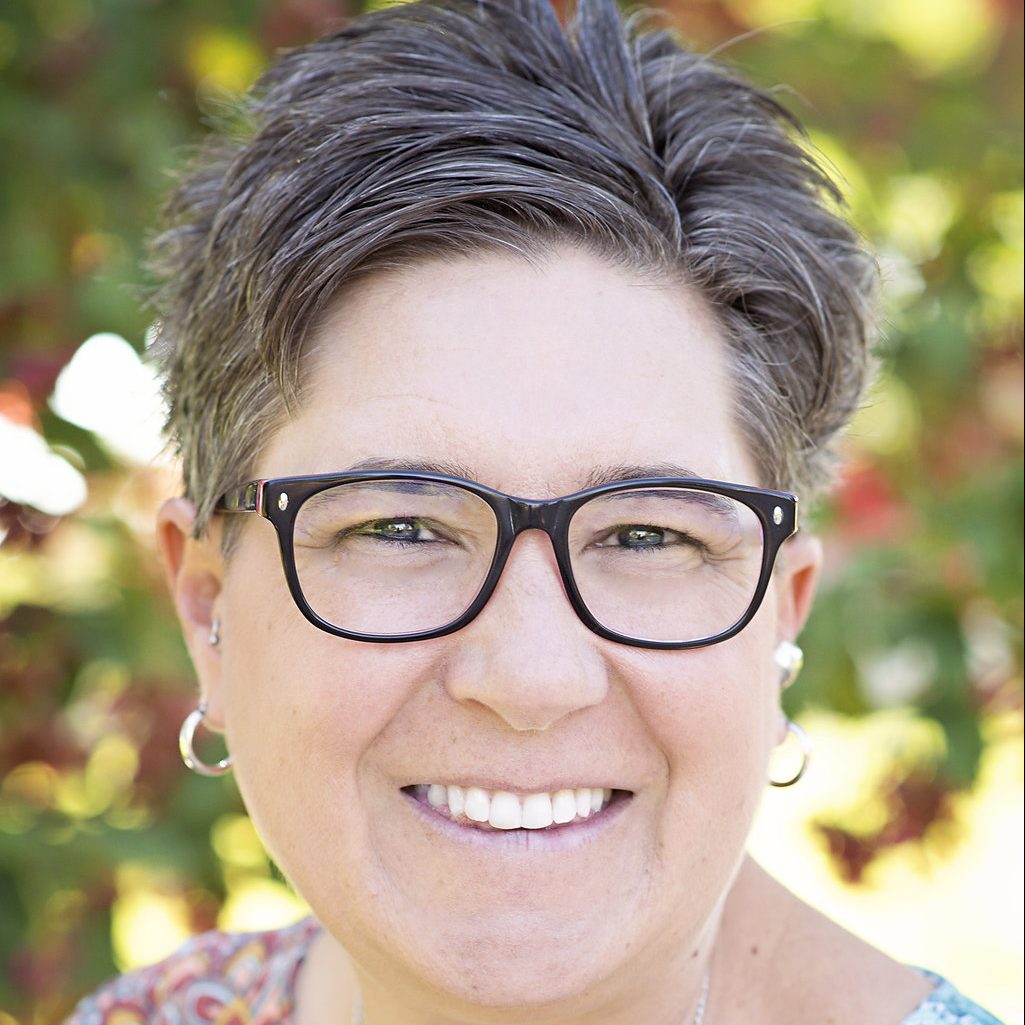 Chalice started at Sears Real Estate when she answered an ad on an index card to work in the mailroom on the job board at the University of Northern Colorado. She was just 19 years old and seeking employment to help put her through college so she didn't have to eat ramen and could fill her car with gas. After earning her bachelor's degree at the University of Northern Colorado, while working full-time at Sears Real Estate, she plunged into the world of real estate where she still finds herself some 25 years later! Today, she is delighted to be the CEO/Managing Broker of Sears Real Estate, and independent firm with the #1 market share in the Greeley area. Chalice has sold real estate, worked in the mortgage and title industries, and currently manages over 50 people (she calls it "herding cats!").
Chalice is committed to being "green and growing" not "ripe and rotten" which is why she enjoys inspiring, training, and coaching individuals and teams.
Join us for a day of
ideas & discussion.
The REALTOR® Summit is a gathering of REALTORS® from Northern Colorado & beyond. The idea was to create a cooperative REALTOR® Association event in Northern Colorado that focuses on delivering high quality Networking & Educational Opportunities.
Strap yourself in for ideas
Prepare for a full day of discussion from some of the industry's best and brightest.
Schedule Descriptions
#realtorsummit19
FOLLOW US FOR UPDATES